Al Qaeda offers UK hostage swap
Statement purportedly from Al Qaeda in the Islamic Maghreb offers to release a hostage
The group says it will release Stephen Malcolm, who was abducted in Mali last year
AQIM wants Britain to release Abu Qatada and send him to an Arab Spring country
British authorities say Qatada raises money for terror attacks
(CNN) -- The North Africa arm of al Qaeda is offering to release a British man abducted in Mali in exchange for Britain releasing accused terror fundraiser Abu Qatada, whom authorities describe as the spiritual guide of a 9/11 hijacker, according to a statement posted on a militant web site.
In the statement purportedly from al Qaeda in the Islamic Maghreb, the group offered to release Stephen Malcolm, who was abducted in late November along with two other men from the northern Mali town of Timbuktu.
"We will release the British national prisoner that we have, Stephen Malcolm, ... if the British government will allow the deportation of Sheikh Abu Qatada to one of the Arab Spring countries or any other country of his choice that will ensure his freedom, rights and dignity," the statement said.
CNN can not confirm the authenticity of the claim. The SITE Intelligence Group, a U.S.-based organization that monitors militant web activity, said the statement was posted late Sunday.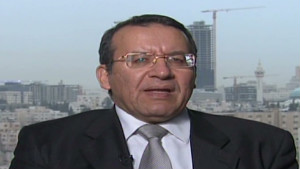 Jordan wants Qatada to return 'home'
Britain views Qatada, also known as Omar Othman, as a national security threat, but the European Court of Human Rights barred the country from deporting him because evidence gained from torture could be used against him in Jordan, where he has been convicted in absentia of involvement in terrorist conspiracies.
Qatada was arrested in Britain earlier this month, two months after he was released on bail after six years imprisonment while the British government worked to send him to Jordan, where he holds citizenship.
Qatada, who Britain's Home Office described as the spiritual guide of 9/11 hijacker Mohammad Atta, is accused of raising money for terrorist groups, including organizations linked to Osama bin Laden, and has publicly supported the violent activities of those groups. Would-be shoe-bomber Richard Reid is also said to be an admirer.
Qatada has denied the allegations against him.
The North African al Qaeda group warned if the British government did not accept its offer, it would "open the doors of hell for their country and expats, who are scattered all over the region."
Malcolm, who holds British and South African citizenship, was abducted along with Nils Gustafson of Switzerland and Jacobus Ruke of the Netherlands on November 25.
The men were taken at gunpoint from a restaurant in Timbuktu, witnesses said at the time. A German man, who was abducted with them, was killed by the gunmen, authorities said.
CNN's Saad Abedine and Chelsea J. Carter contributed to this report.
Source: http://edition.cnn.com/2012/04/30/world/africa/mali-aqim-kidnapping/index.html?eref=edition