Son's autism inspires Els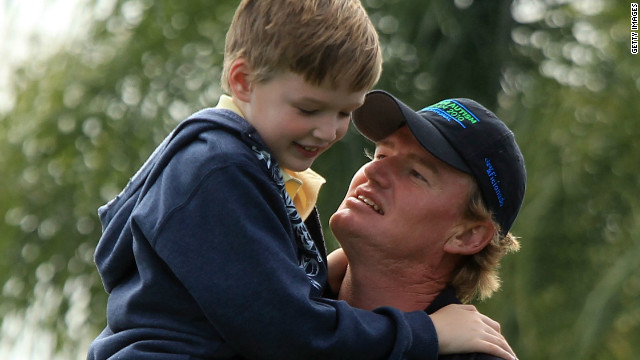 Ernie Els is most famous for his golfing exploits, but as his career reaches its twilight years he is focusing on a cause dear to his heart.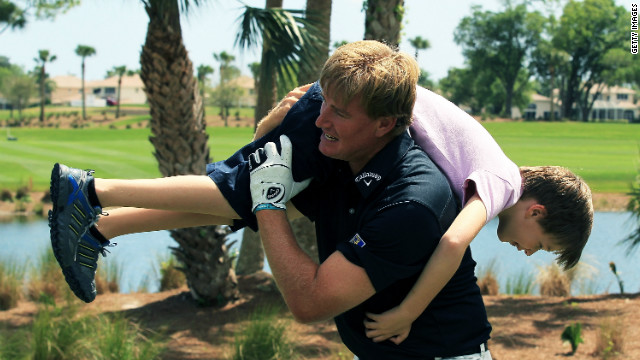 The former world No. 1swings his son Ben over his shoulder during the fourth annual Els for Autism Pro-Am charity golf tournament, held in March 2012.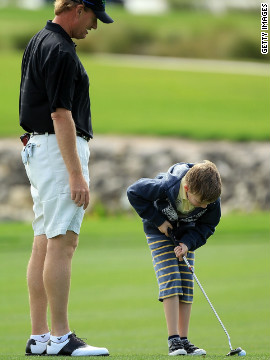 Ben, seen here at another fundraising tournament in 2010, was diagnosed with autism when he was four years old.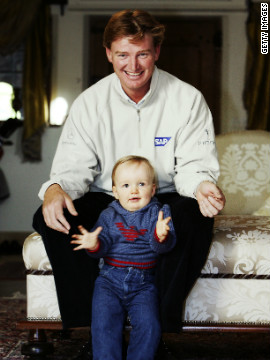 Now nine, the youngster still struggles to speak and attends a specialist school in Florida. He is pictured here with his father in their former home in England in 2003.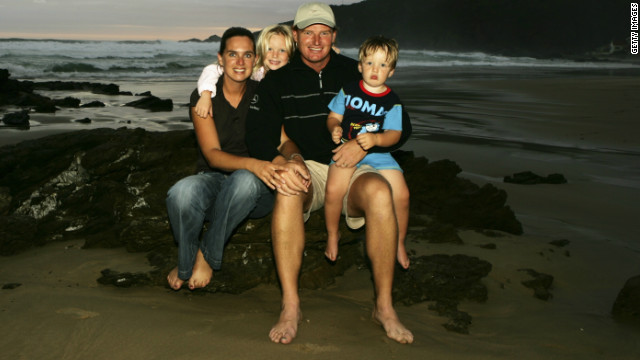 Els often returns to his native South Africa for vacations with his wife Liezl, Ben and daughter Samantha. He has invested heavily in the Cape region where he grew up, opening a golf foundation for disadvantaged youngsters, a wine and restaurant business and a resort.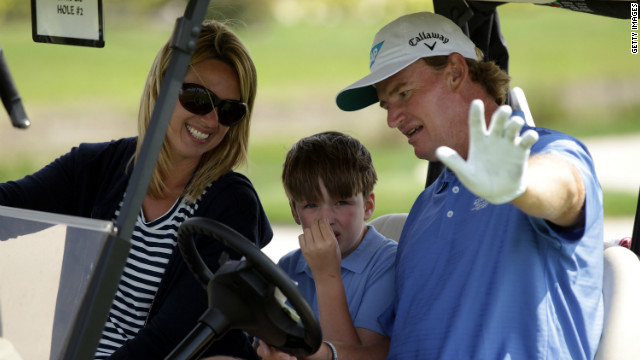 Els (pictured with Liezl with Ben in 2011) says he has met some families with three autistic children and admitted it would be "one of the hardest things in the world."
Former world No. 1 Ernie Els is throwing his support behind ambitious autism center
The South African golfer hopes the foundation in Florida will be the best in the world
He is inspired by his son Ben, who was diagnosed with autism as a four-year-old
Two-time U.S Open winner still needs to raise $5 million to reach his $30 million target
(CNN) -- For a man dubbed "The Big Easy," Ernie Els isn't putting his feet up anytime soon.
One of the most successful golfers in the world, the 42-year-old boasts an incredible three major championship crowns and nearly 70 wins in a stellar career spanning 22 years.
But far from basking in his golfing glory, the South African is throwing his weight -- and his millions -- behind an important cause close to his heart.
The former world No. 1's son Ben was diagnosed with autism five years ago, and Els plans to open a world-leading research and education center -- "something the world's never seen before."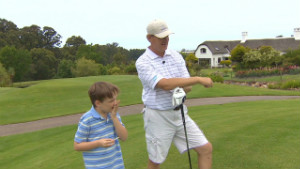 Ernie Els gets the word out on autism
"We have one child in our family with autism. I've seen families with three kids with autism and I want to tell you it must be one of the hardest things in the world because just to do your normal, everyday life stuff must be almost impossible," he told CNN.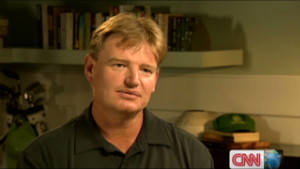 Off course with Ernie Els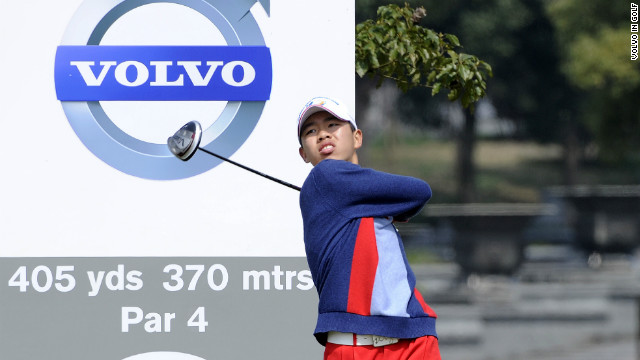 Guan Tian-Lang, 13, will make history as the youngest player at a European Tour event when he tees off at his home China Open.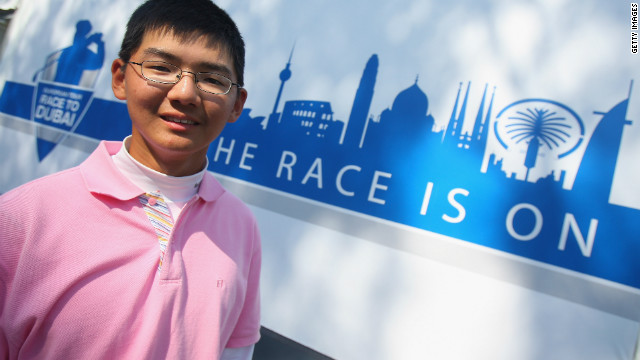 Guan will seek to better the achievement of Jason Hak, who was 14 when he became the youngest player to make the halfway cut at a European Tour event at the 2008 Hong Kong Open.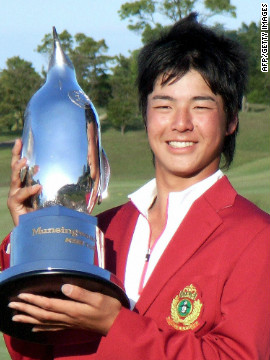 Japan's Ryo Ishikawa is the youngest male player to win a professional tournament. He was 15 when he triumphed at the Munsingwear Open in 2007, and has since gone on to become a top-level tour competitor.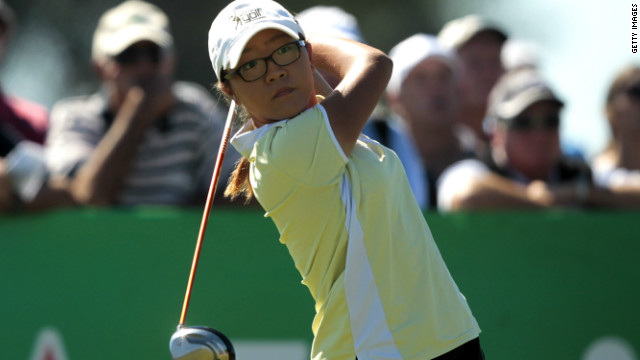 New Zealand's Lydia Ko is the youngest player to win a professional event. She was just 14 when she triumphed at the the New South Wales Open in January 2012, having entered as the world's leading female amateur.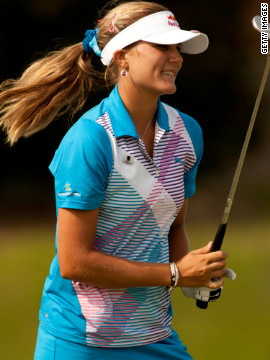 Lexi Thompson is the youngest player to win on the women's LPGA Tour. The American was 16 when she triumphed at the LPGA Classic in Prattville, Alabama in September 2011.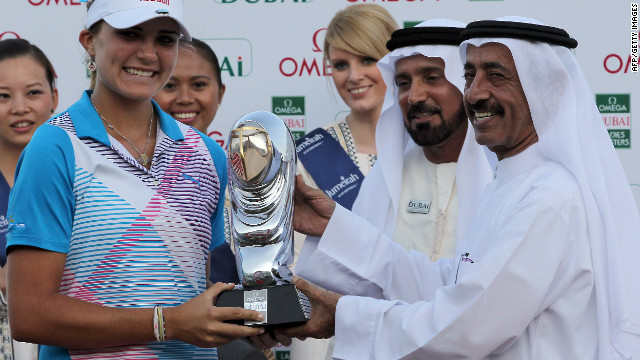 Thompson is also the youngest player to win on the European Ladies' Tour. Here she receives her trophy at the Dubai Ladies Masters on December 17, 2011.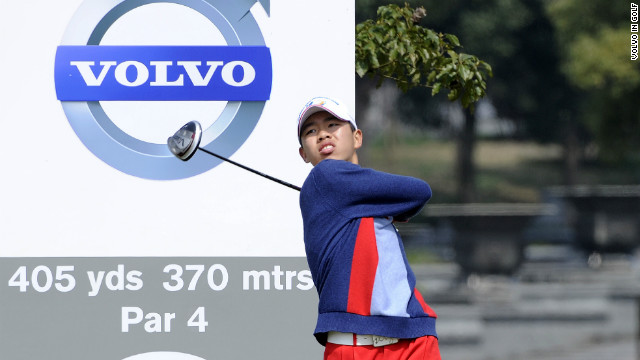 Golf's young prodigies
"He's nine years old and he's not speaking yet. He goes to a very good school in Florida. That's another thing that's lacking around the world, is education for autistic children. That's why we moved from England to go to Florida for proper treatment for him."
Until recently, Els had remained private about his family life. Now he's using his status -- winning the U.S. Open in 1994 and 1997 and the British Open in 2002 -- to help fund the Els for Autism Foundation in Florida.
Since 2009, he has been hosting golf tournaments to raise money for his dream center. It will be based in the U.S. but it is hoped its programs and research will help autistic children around the world.
Els has so far raised around $25 million towards the project, but is still $5 million short of his target for construction.
And the man who topped the European Tour's money list in 1993 and 1994, and is nicknamed for his six-foot-three-inch frame and seemingly effortless golf swing, hasn't limited his enterprises to autism research.
Giving it back: Els' off-course passions
Els' golf foundation, now in its 13th year, was established to help under-privileged kids take up a sport unaffordable to most in his native South Africa.
He also contributes to the economy of the Cape region where he grew up, investing in a wine and restaurant business plus an award-winning golf resort that he helped design.
So while Els has spent most of his life carving a name for himself as one of the best golfers in the world, he says he now wants to be remembered for dedicating the rest of it to autism research.
Source: http://rss.cnn.com/~r/rss/edition_sport/~3/_7cnFwIzMFs/index.html