Atletico win Europa League
Atletico Madrid win the Europa League final in Bucharest, Romania
2010 winners beat Athletic Bilbao in an all-Spanish final on Wednesday
Falcao scored two goals in a man-of-the-match performance
Colombia striker was also a winner last year with Portugal's Porto
(CNN) -- Atletico Madrid beat Athletic Bilbao 3-0 in Wednesday's all-Spanish final of the Europa League in the Romanian capital Bucharest, thanks to two stunning first-half goals from Radamel Falcao.
The Colombia striker was top scorer in Europe's second-tier club competition last season as he helped Porto take the title, netting the only goal of an all-Portuguese final, and he has had a similar impact this time.
He came close to scoring a hat-trick when he hit the post, before Brazilian midfielder Diego scored a late goal on the breakaway.
While the build-up to the match focused on both clubs coming from the same league, that tells only half the story -- their philosophies, history, catchment area and even language are a country apart.
Athletic is a Basque team to its marrow, based in the northern city and made up exclusively of talent nurtured in its youth academy or from players who can trace their ancestry to the Basque country.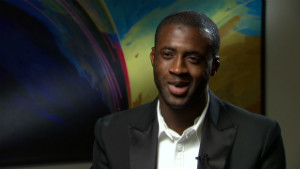 Yaya Toure on Man City's title bid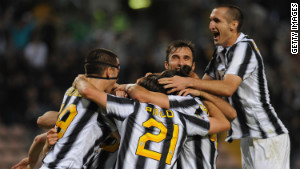 How Juventus won the Italian title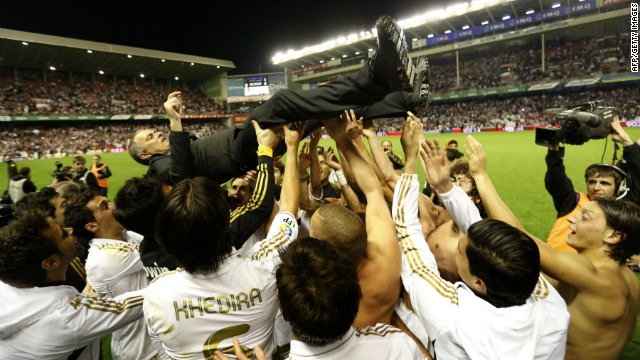 Real Madrid players lift Jose Mourinho after winning the Spanish title for the 32nd time. The Portuguese coach has also won league titles in Portugal, England and Italy.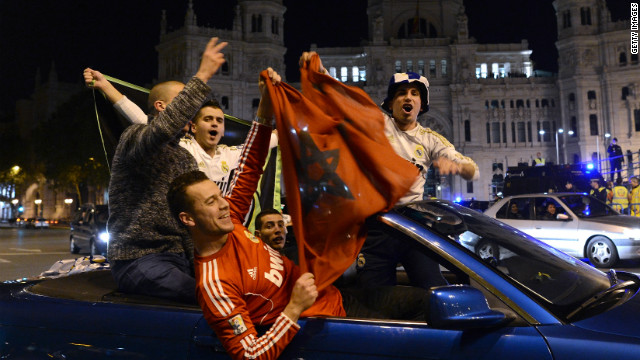 Real Madrid supporters celebrate their team's triumph, which was clinched with two games to play after a 3-0 win at Athletic Bilbao.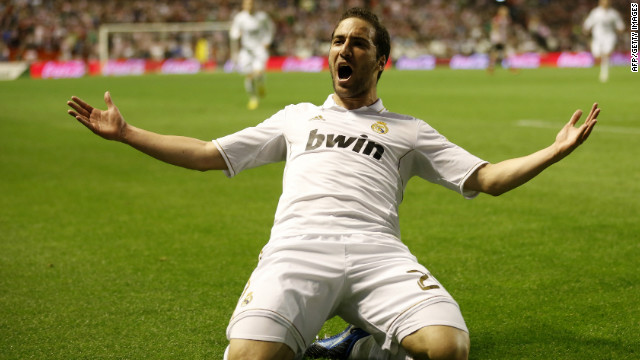 Gonzalo Higuain celebrates his opener for Real against Bilbao. It was followed by goals from Mesut Ozil and Cristiano Ronaldo.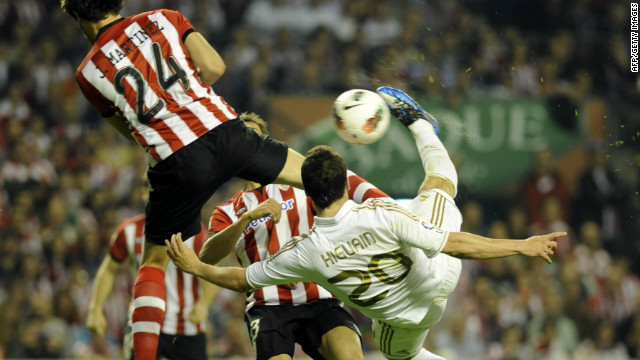 Bilbao's Javi Martinez was sent off late in the match at San Mames. His team had been expected to put up a tough test, having reached the final of the Europa League this season.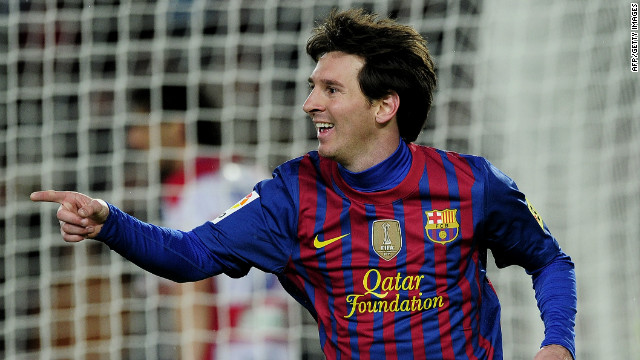 Barcelona may have lost the Spanish title after a three-year reign, but Lionel Messi broke Gerd Muller's longstanding record for goals in a European season. Messi's eighth hat-trick this season in the 4-1 win over Malaga took him to 68 overall and 46 in La Liga -- two ahead of Ronaldo.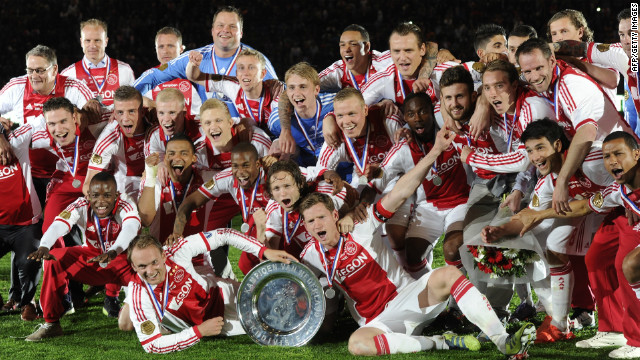 As Real triumphed in Spain, Ajax Amersterdam won the Dutch league for the second year in a row as coach Frank de Boer's team beat VVV Venlo 2-0.
Mourinho's mission accomplished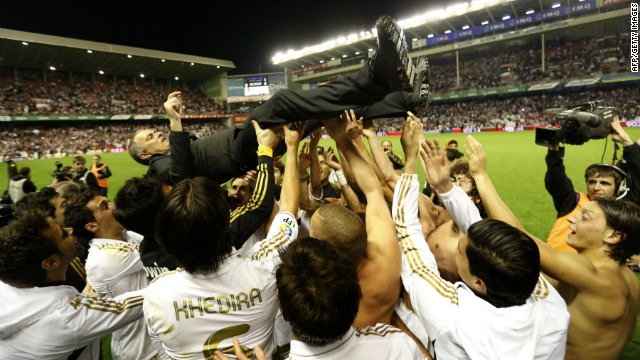 Real Madrid's La Liga triumph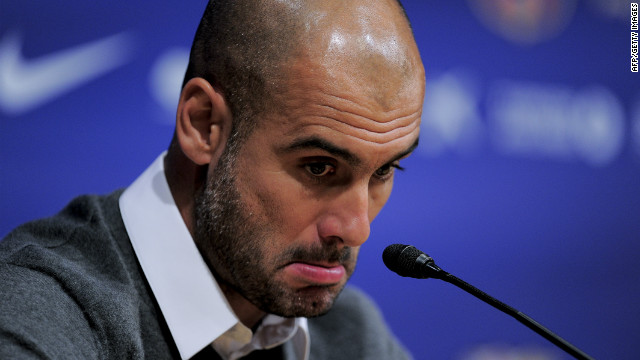 Josep Guardiola gave an emotional press conference as he confirrmed widespread speculation that he will end his four-year reign as Barcelona coach.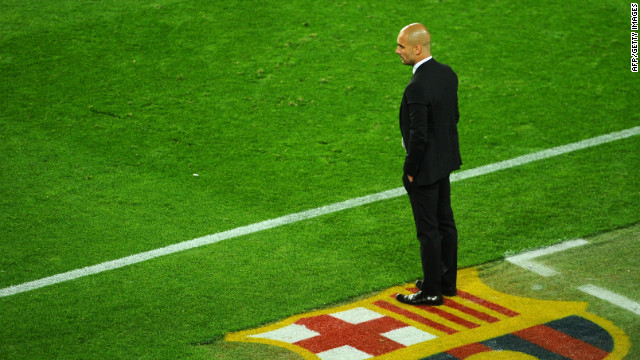 Guardiola announced his intent to quit at the end of this season just three days after the club's Champions League semifinal exit against Chelsea, drawing 2-2 at home and losing 3-2 on aggregate.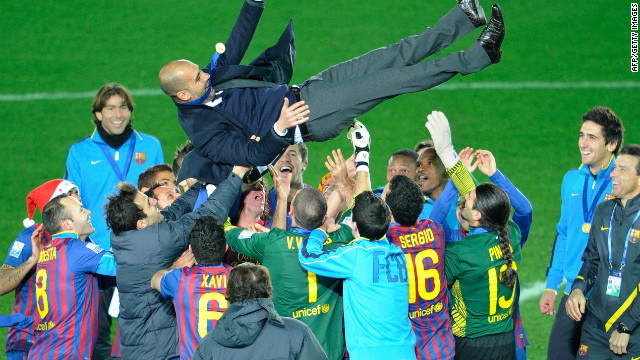 He was massively popular at the Camp Nou after four trophy-laden seasons. Here he is thrown in the air by his players after winning the FIFA Club World Cup for the second time in December 2011, having been the first team from Spain to win it two years earlier.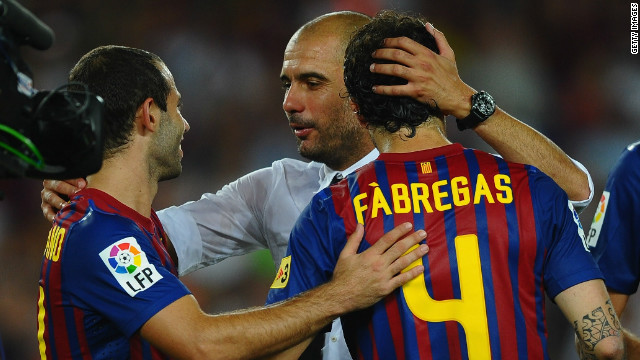 Guardiola congratulates Barca players Cesc Fabregas and Javier Mascherano after winning the Spanish Supercup against Real Madrid at the start of the 2011-12 season.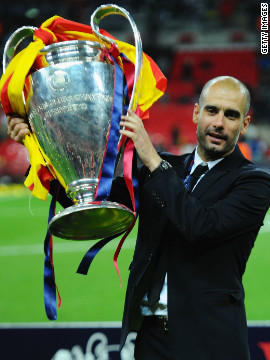 Guardiola lifts the 2011Champions League trophy after Barca beat Manchester United at Wembley. The 41-year-old has earned a reputation as a coach who prepares meticulously for matches.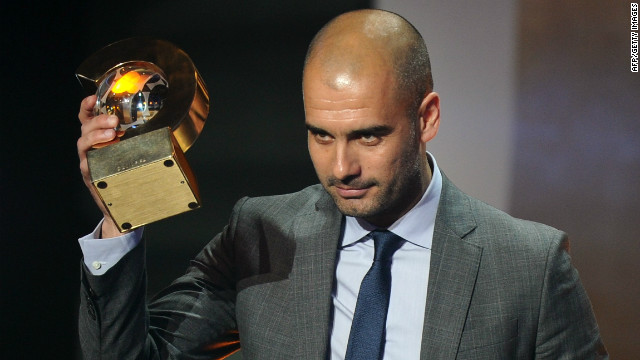 Guardiola won the FIFA Men's Football Coach of the Year award in January 2012. "I can't promise you silverware, but I can say that we'll keep on battling to the end and you'll be proud of us," he said after becoming coach four years ago.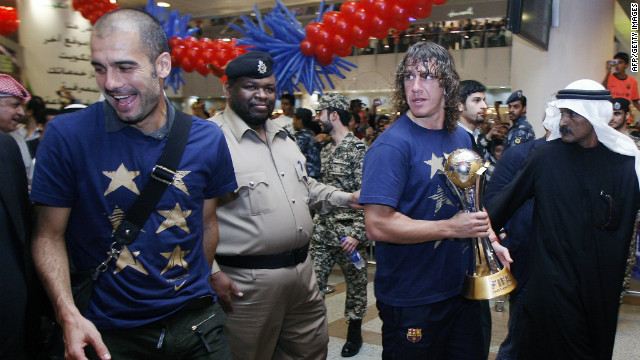 In the 2009 calendar year, Guardiola won six trophies in total -- the Copa del Rey, La Liga, the European Champions League, the Spanish Supercup, the UEFA Supercup and the Club World Cup.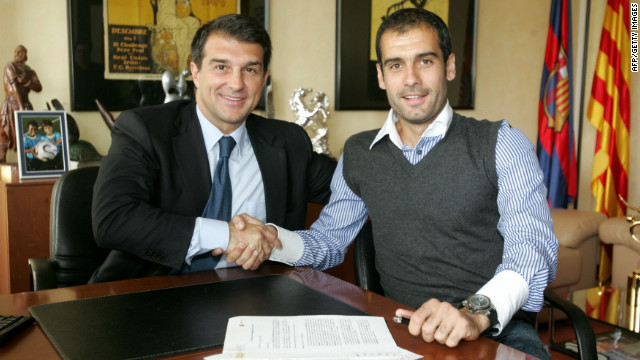 Former Barcelona president Joan Laporta shakes hands with Guardiola on June 5, 2008. The Catalan club's 15th coach arrived with the mission to end a two-season trophy drought -- he didn't disappoint.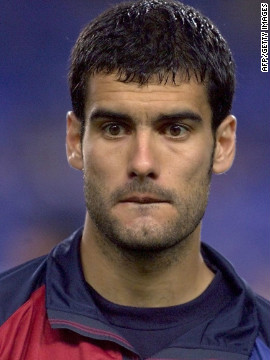 As a player, Guardiola spent more than a decade in Barcelona's senior team, winning six Spanish titles and one European Cup. He captained Spain to a gold medal at the 1992 Barcelona Olympics and went to the 1994 World Cup.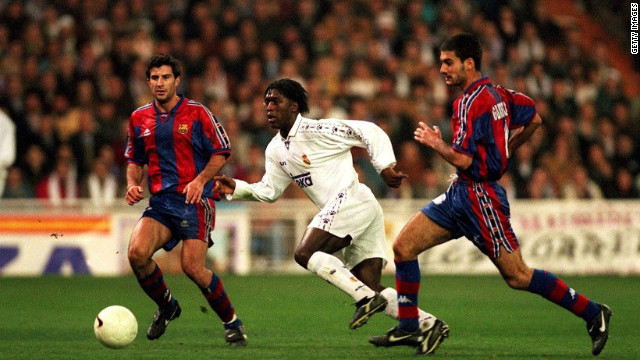 He joined Barca's famed La Masia youth academy in 1984, and wore the No. 4 shirt until leaving for Italy in 2001.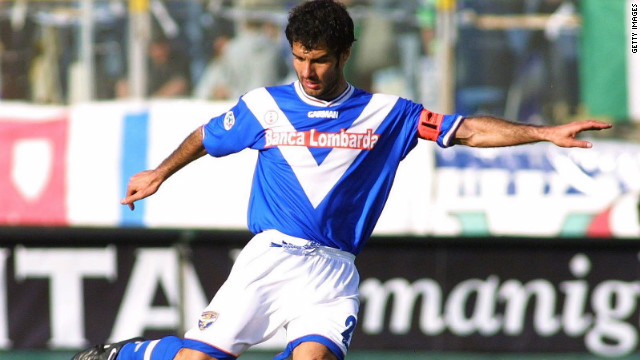 He had two spells at Serie A side Brescia either side of a brief time at Roma, and is pictured playing against Perugia in 2002.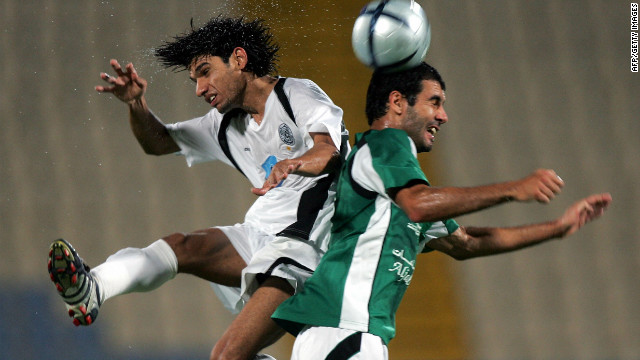 Guardiola left Europe to join Qatar's Al-Ahly from 2003 to 2005, then joined Mexico's Dorades de Sinaloa for a season before finally hanging up his boots.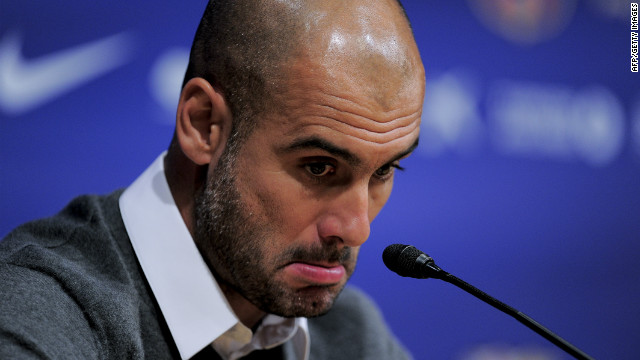 The end of an era: Josep Guardiola
The region has long walked a different beat to the rest of Spain, having a distinct language, culture and history. The terrorist group ETA has taken hundreds of lives fighting for Basque independence.
But in that context, Bilbao's Argentine coach comes from a different planet.
Marcelo Bielsa is arguably the most innovative coach in world football. Known for his intellect, temper and idiosyncratic behavior on the sidelines and on the training pitch -- which has earned him the nickname "El Loco" -- Bielsa has had to rely on tactically out-thinking his opponents rather than outspending them.
The highlight of the campaign came in an earlier round when Bielsa's team ripped English champions Manchester United apart over two matches.
For the final "El Loco" was up against Diego Simeone, who played for Bielsa when he was in charge of the Argentina national team.
But it was Bielsa's young protege who came out on top as Atletico Madrid won the title for the second time in three years, largely thanks to the performance of Falcao -- who scored a record 17 goals in 14 games in last season's competition.
His two goals gave Madrid a decisive advantage, curling home a left-foot effort and then executing a wonderful drag-back to leave his defensive opponent on the turf before lashing the ball into the net.
"Falcao forgot what he did last year and because of that he could live the moment he did today," Simeone, who was appointed coach in December, told reporters after the match.
"I've known Radamel since he was a boy -- I had him at River (Plate in 2008), we won a league together. I love him as a person and admire him. There's no ceiling to his ambition."
In the second half, Bilbao besieged Madrid's goal without having many clear cut opportunities. Instead Madrid waited and broke on the counter attack, scoring a third and effectively ending the contest with five minutes to go.
By then even the usually boisterous "El Loco" sat quietly on the bench, resigned to his fate.
"We didn't expect this result tonight and didn't expect such a stark difference between what we thought we could do and what happened," Bielsa told reporters.
"The key thing was they managed to play the kind of game they wanted and we did the opposite -- that was the big difference.
"The margin of their victory was not deserved, the difference was exaggerated -- it was not in proportion to what I saw. What happened on pitch from my viewpoint is that they scored three goals and had eight chances; we had nine and scored none."
Source: http://rss.cnn.com/~r/rss/edition_sport/~3/0JpvqAaPXWo/index.html