Olympic mission to Mt. Everest
British climber Kenton Cool attempts to carry Olympic gold medal to Mt. Everest summit
Climb in honor of explorers who made world's first attempt to scale mountain in 1922
The explorers turn back just 2,000 feet from summit after avalanche kills seven Sherpas
However, they were still awarded Olympic gold medals for their efforts
(CNN) -- In 1922 a team of British explorers set off on a historic first attempt to climb the world's highest mountain. They never reached the top of Mount Everest, but their incredible feat of scaling within 2,000 feet of the summit was considered so groundbreaking they were each awarded an Olympic gold medal.
Bowed but unbroken, climber Lt. Col. Edward Strutt made a pledge that at the very next opportunity one of the gold medals would be taken to the top of the world -- the summit his team never saw.
Almost 90 years later, that dream is finally being realized as British climber Kenton Cool attempts to carry one of the medals to the peak of Mount Everest. CNN caught up with Kenton at base camp, where he is tweeting about his climb in real time.
Follow Kenton's Samsung Olympic Games Pledge online
With less than 100 days until the London Olympics, it's a touching tribute to the British men who captured the nation's imagination.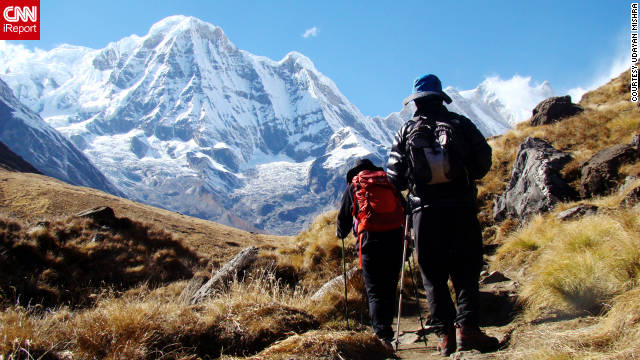 iReporter Udayan Mishra captures trekkers as they walk their final steps to reach Annapurna base camp in Nepal.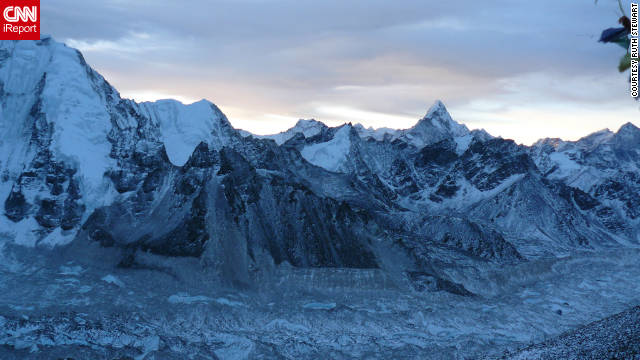 "This photo was taken on a dawn hike up to Kala Patthar, towards the end of a two-week trek from Lukla to Everest Base Camp. It is about minus 30 degrees Celsius without taking into consideration the wind chill. A truly spectacular region - I can't wait to go back," says iReporter Ruth Stewart.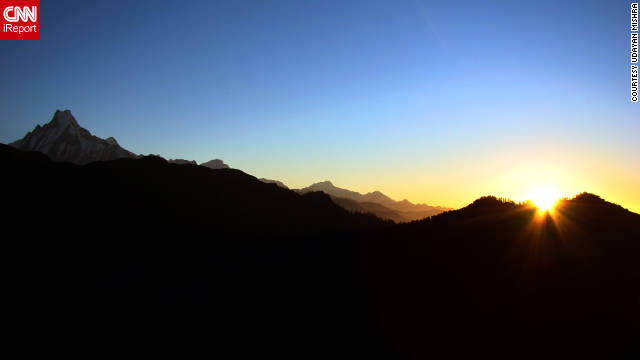 "Beholding the sunrise taking its time was an amazing experience and was worth all the walk uphill. The Fishtail Mountain, 6,997 meters (22,950 feet) on left, seemed to have been waiting for the first rays of sunshine to fall on it for quite some time," says iReporter Udayan Mishra.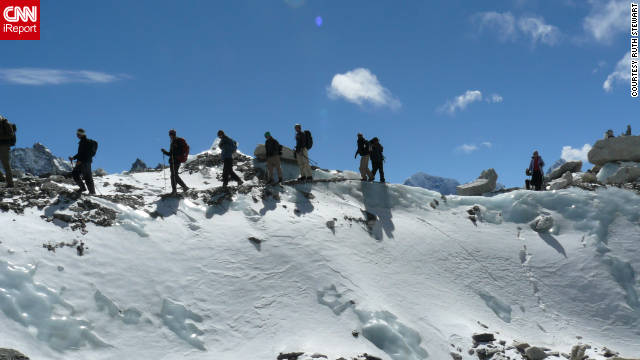 iReporter Ruth Stewart says her two-week trek to Everest Base Camp was one of the most challenging treks she has ever done.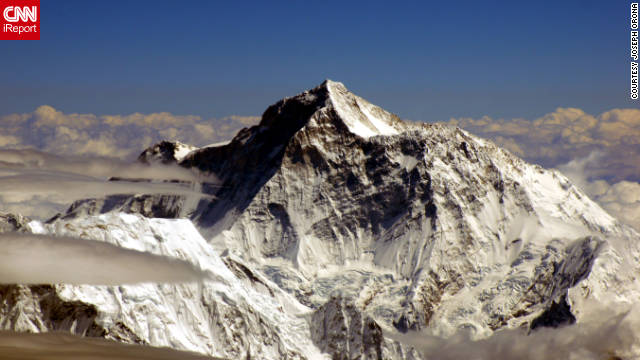 iReporter Joseph Orona took this photograph of Mount Everest from a commercial aircraft flying from Lhasa, Tibet, to Kathmandu, Nepal.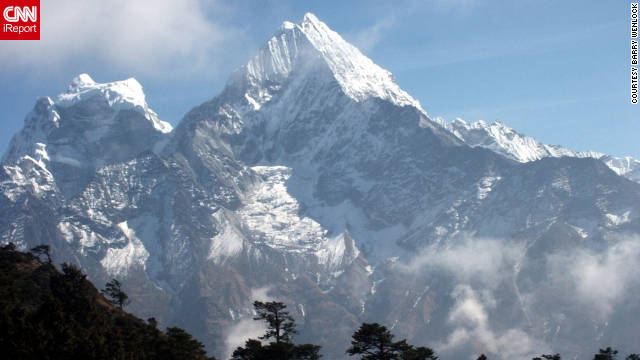 "I first trekked in Nepal in the early 1980s. Without doubt, Himalayan glaciers in Nepal have shrunk dramatically during this period," says iReporter Barry Wenlock.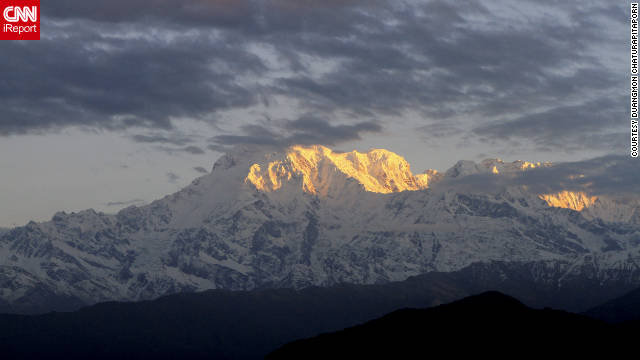 "When the first sunlight hit the Himalayas, I was captured by the soft golden color of the first sunrise," says iReporter Duangmon Chaturapitaporn.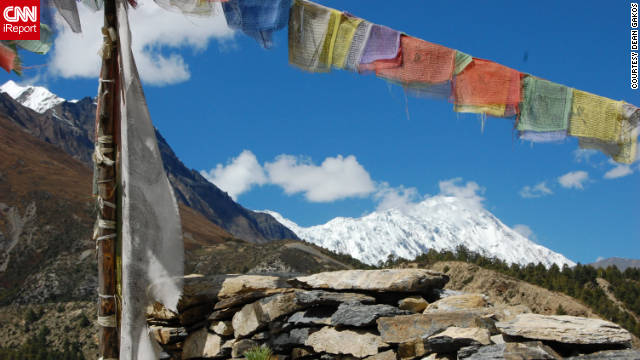 "Don't be discouraged, the Annapurna Circuit is a trail for almost everyone. There are tea houses along the way which offer a clean and simple place to stay and eat. There are even options to hire porters and guides, though for an experienced hiker, we didn't feel it was necessary. This is one of the most amazing treks in the world and we can't wait to go back to do it again!" says iReporter Dean Gakos.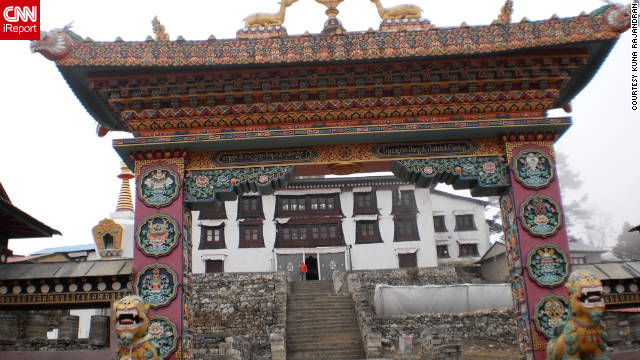 "Home to the highest monastery in Nepal, the Tengboche Monastery is situated in the Khumjung Valley, Solukhumbu, within the Sagarmatha (Everest) National Park, Nepal. A peaceful, quiet, chilled and serene place, it is also home for Buddhist monks," says iReporter Kuna Rajandran.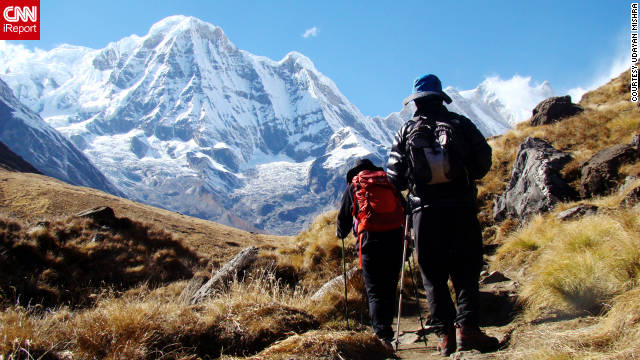 Trekking in Nepal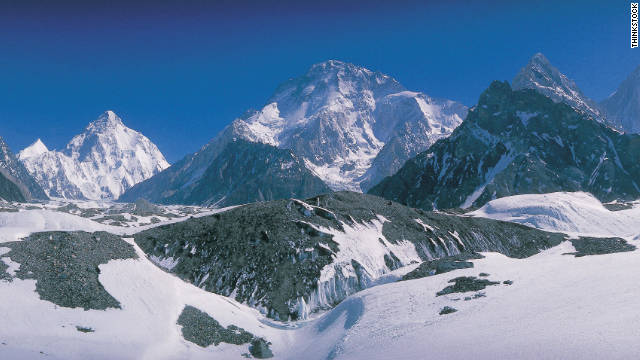 Everest may be taller, but real mountaineers know no peak on the planet beats K2 for sheer intensity.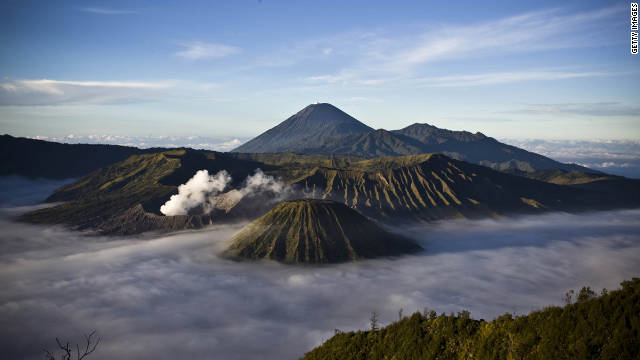 You can hire a four-wheel drive to take you within five meters of the summit of the steaming Bromo National Park volcanoes.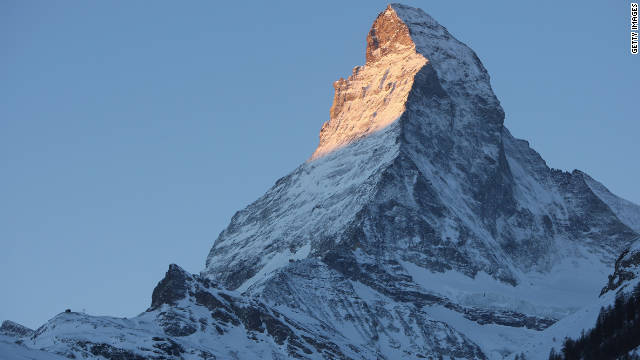 If you want to go back to the birthplace of mountaineering the Matterhorn is the place to be.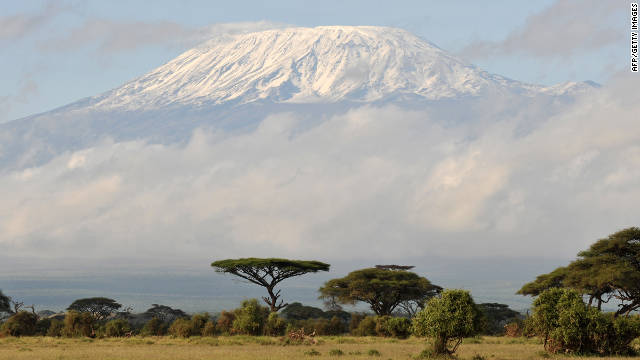 Kilimanjaro is a top pick for sightseeing. You'll travel through five different climactic zones en route to the "roof of Africa" and many guides offer safaris as an end-of-climb addition that will appeal to all ages.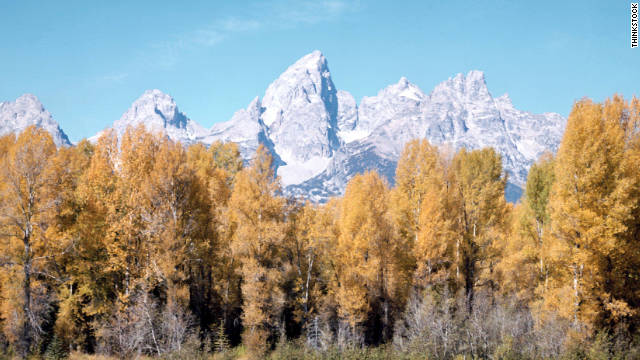 If you're short on time and trekking experience, it only takes two days to climb Grand Tetons' peaks, making it a quick and easy way to get classic scenery and name appeal.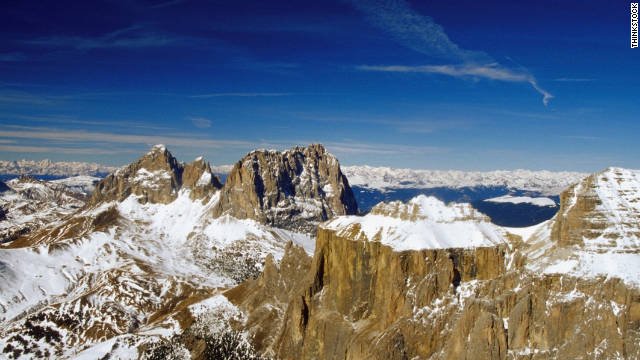 Le Corbusier called the Dolomites, "the most beautiful architectures in the world."
Grand Teton, United States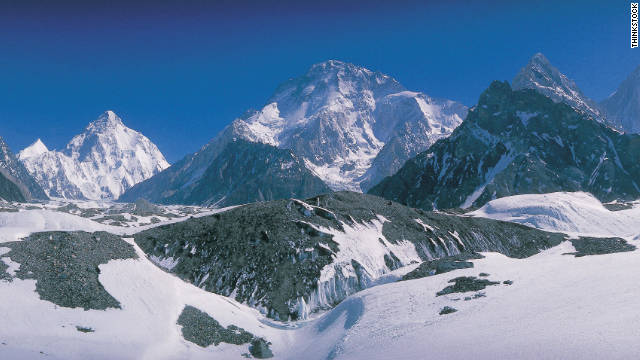 10 mountains for every kind of climber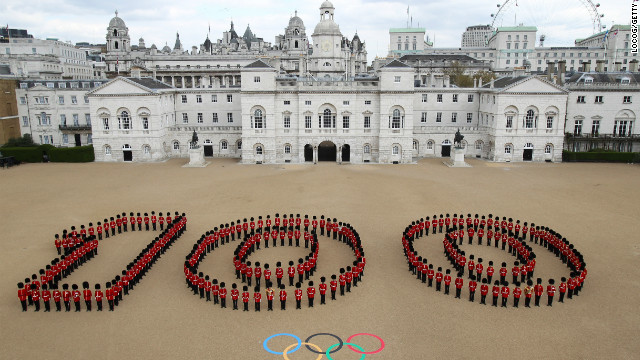 More than 250 Guardsmen mark 100 days until the London 2012 Olympics starts on on July 27. They are at Horse Guards Parade in central London, which will host beach volleyball.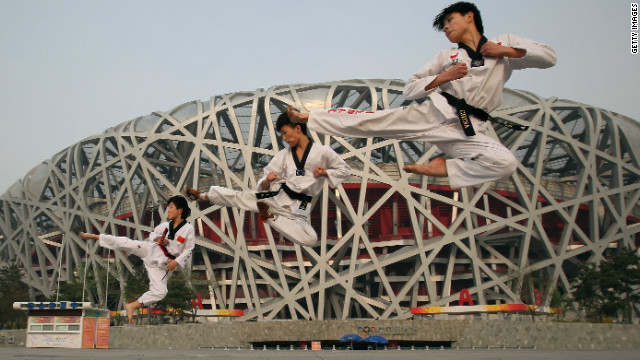 China, which hosted the previous Olympics in 2008, also marked the milestone as athletes performed outside the Bird's Nest stadium in Beijing.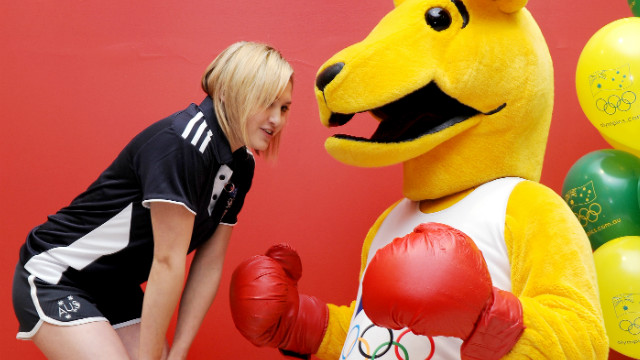 Melissa Wu, a diving silver medallist four years ago, poses with Australia's Boxing Kangaroo Olympic mascot as the 100-day landmark is celebrated in Sydney.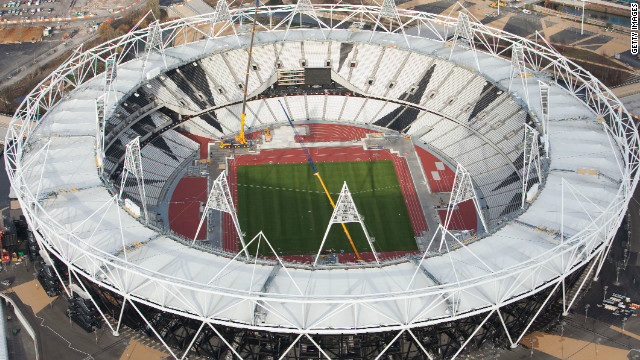 The future of London's new Olympic stadium is one of the unresolved issues surrounding the Games' legacy.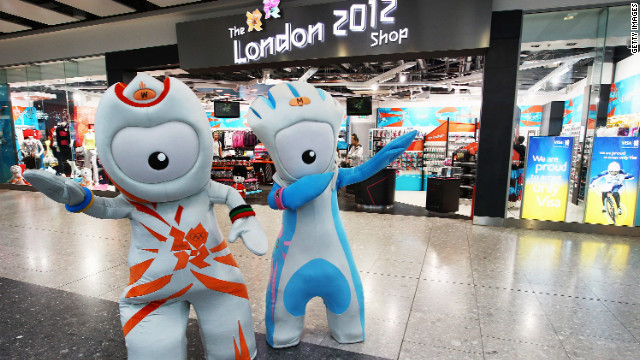 Olympic mascots Wenlock and Mandeville strike a pose outside the London 2012 store at Heathrow Airport.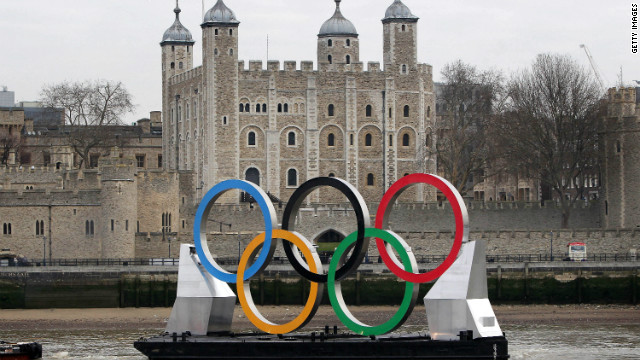 Giant Olympic rings are towed on the River Thames in front of the city's iconic Tower of London on February 28, 2012.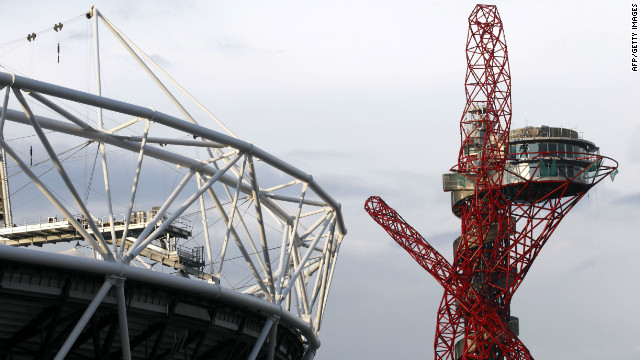 The Arcelor Mittal Orbit viewing platform seen next to the Olympic stadium. World-renowned sculptor Anish Kapoor designed the skyscraping sculpture that stands at 115 meters high.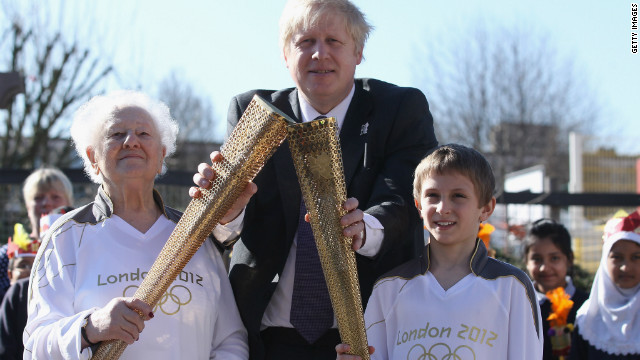 London 2012 Olympic Torchbearers Dinah Gould and Dominic John MacGowan pose with Mayor of London Boris Johnson on March 19, 2012.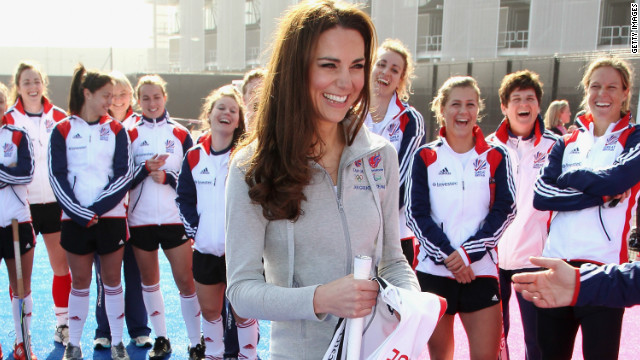 The Duchess of Cambridge, Kate Middleton, meets Great Britain's Hockey Team at London's Olympic Park on March 15, 2012.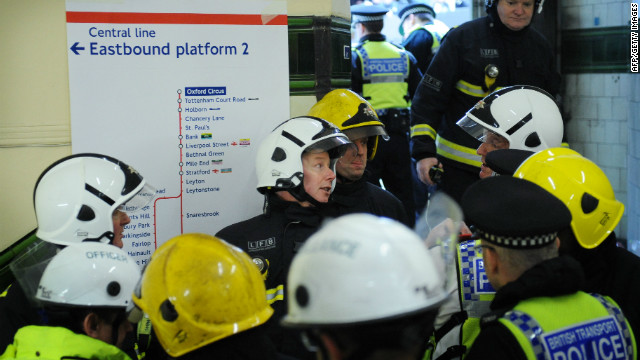 Members of the emergency services take part in a London Olympics security drill entitled Exercise Forward Defensive on February 22, 2012. The exercise was to test responses to a possible terrorist incident during the Games.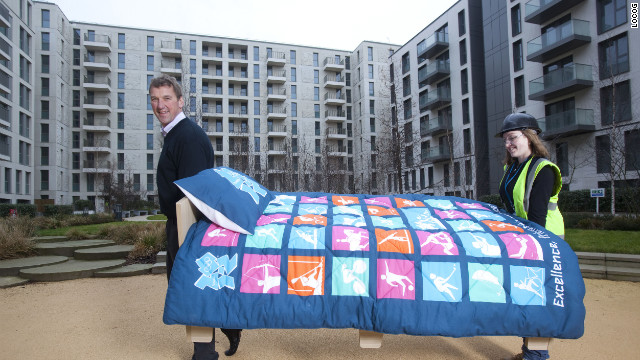 British rowing legend Matthew Pinsent helps lift in the first of 16,000 beds to be installed in London's Olympic Village on January 26, 2012.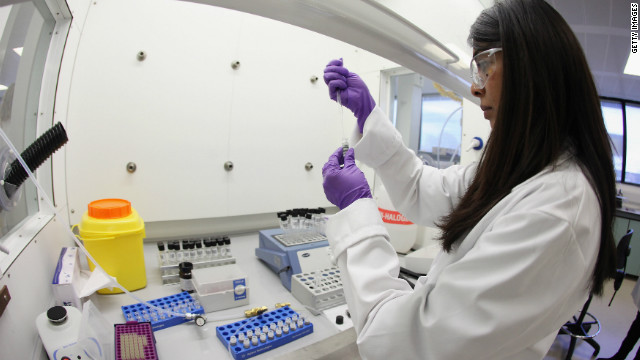 Analyst Jignasha Patel prepares a sample for testing in the anti-doping laboratory which will test athletes' samples from the London 2012 Games on January 19, 2012.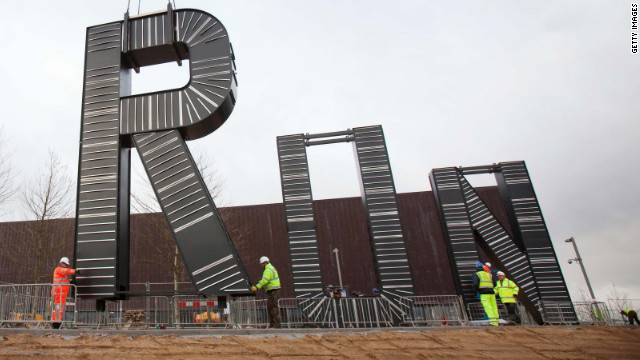 Workers carry out the installation of artist Monica Bonvicini's "RUN'"sculpture in the plaza of the London 2012 Handball Arena at the Olympic Park on January 12, 2012.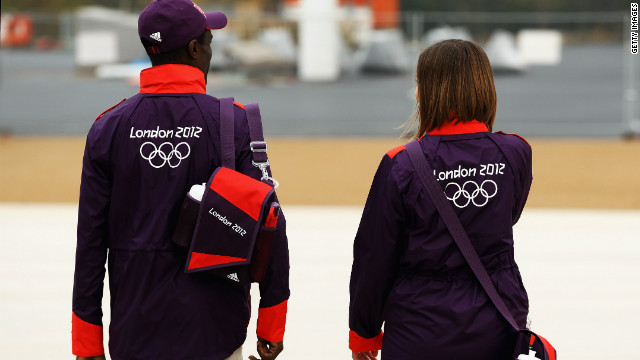 Models wear the Volunteers Uniform for London 2012 at a photocall at the Olympic Park on November 22, 2011.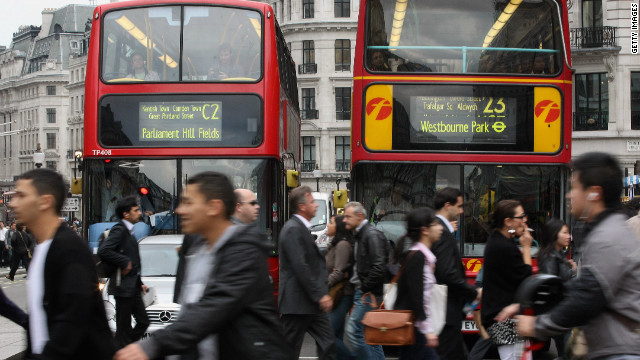 Organizers expect 80% of the eight million ticket-holders to use the various rail systems, including the tube, during the Games. There will also be an Olympic Route Network where road traffic will be shut off to allow 55,000 athletes, officials and media to get to venues each day.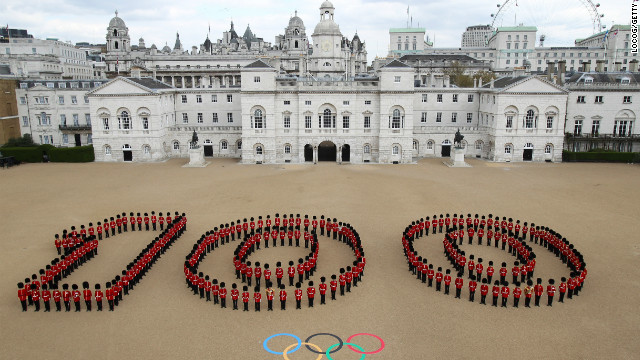 London 2012 Olympics: 100 days to go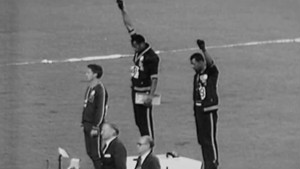 The salute that changed the world
"I have a picture at home of those 1922 expedition members and they were so famous back then," Kenton said.
"It was a bit like looking at a picture of the Manchester United football team. They were world-famous people yet they've been lost to history a little bit. I wanted to bring them back to the forefront of peoples' minds."
The team were forced to turn back after an avalanche killed seven Sherpas who were helping carry equipment. But International Olympic Committee founder Pierre de Coubertin -- often referred to as the "grandfather of the modern Olympics" -- still awarded 21 gold medals to the expedition.
On being handed the 1924 Paris Olympic medals, second-in-command Strutt made his heartfelt pledge. But the vision was buried in the passage of time, and, as Cool points out: "Then the war came along."
Cool, who has already scaled Everest nine times, hopes to reach the summit in mid-May.
"It's such a romantic, true story," he said.
He admitted that even with his experience, Everest was still a "beast" to climb -- and a life-threatening one at that.
"Coming down is at least as dangerous if not more dangerous as going up. So the emotions will be welling up inside me and I know there will be a few tears," he said.
"Everest is a very different beast now to what it was in 1922. And of course we have all the knowledge of how to climb it. But it still doesn't take away from the fact that Everest is a very dangerous mountain.
"She's a very fickle person and if she wants to she'll change her outlook on things and she'll kill people just like that."
However, unlike the original explorers, Kenton will have the benefit of modern technology. Their feat is perhaps even more extraordinary considering the clunky oxygen tanks, woolen jackets and fur hats they had for survival. Crucially, in one of the most brutal environments on earth, none of these garments were waterproof.
"Today we get Internet access, we can look at weather forecasts, weather patterns. We've got state-of-the-art technology when it comes to clothing, titanium oxygen tanks, to super lightweight boots," Cool said.
To even attempt such a feat is complete madness. As the famous words go they wanted to climb Everest because it was there
Kelly Morsehead, great-granddaughter of climber
"As soon as you get above 7,000 or 8,000 feet you enter the death zone. It's a ticking time bomb. You've got a limited amount of time which the human body can survive up there, so yes things are stacked more in our favor now than in 1922 but it's still a mountain which deserves an awful lot of respect."
Glyn Hughes, honorary archivist at Britain's Alpine Club, has kept extensive records of the 1922 expedition.
"They were as prepared as their knowledge at the time allowed them to be, but that knowledge was extremely limited in a lot of areas," he told CNN.
"They were very well provisioned. They had wonderfully rich foods, nothing like you have now when you go climbing -- very heavy, very rich and totally inappropriate."
Despite the original adventure receiving worldwide acclaim, Glyn said it was a gallant failure, with the death of the Sherpas casting a shadow over the expedition.
"There's actually a lot of guilt because porters were killed but none of the climbing members were," he said.
"A number of them said they felt dreadful about this. They would have felt better if at least one of them had died with the porters."
Kelly Morsehead, the great-granddaughter of one of the original climbers, will be following Kenton's challenge closely.
Henry Morsehead had tried to scale the mountain without oxygen, but eventually had to stop his climb due to frostbite. He never received his gold medal after it was lost in the post.
"To even attempt such a feat is complete madness. As the famous words go, they wanted to climb Everest because it was there. That is what they said was their mission, which is absolutely baffling and awe inspiring," Kelly said.
"It's a chance for everything to come back together again. And to fulfill what's almost rightly theirs -- to get that final step with the medal being at the top of the summit."
Source: http://rss.cnn.com/~r/rss/edition_sport/~3/fXpXW51E39k/index.html